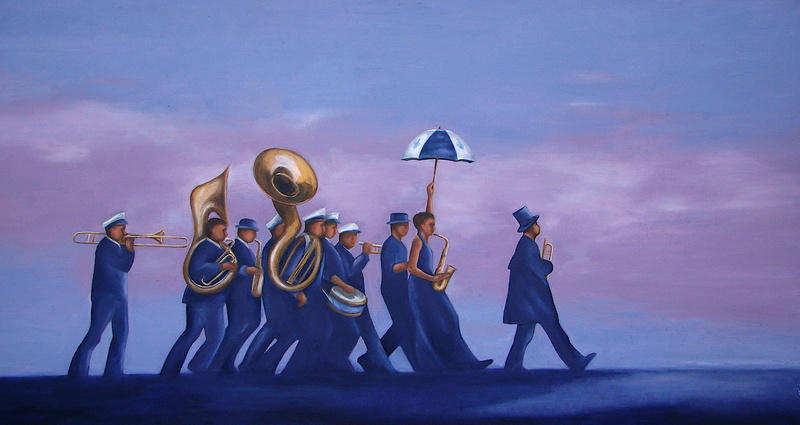 60 x 120 cm, © 2011, verkocht
Tweedimensionaal | Schilderkunst | Olieverf | Op doek

A funeral parade. Death is the ultimate Celebration of a life well lived. It's a time to rejoice. It's a time for celebration. For we believe that if do not make the passing with one final party, then the creator will never know how much the person was appreciated and loved. Forus.